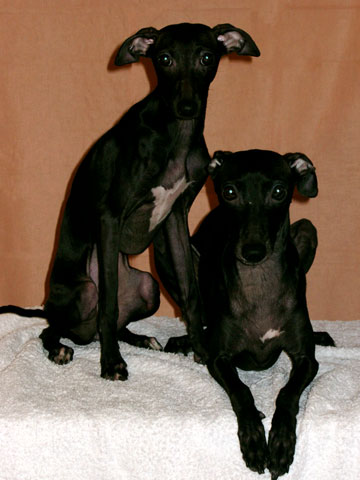 Today my family are 5 IG's and 1 Holsteinermare.
As far back as I can remember animals, especially dogs and horses, have been my biggest interest. When I moved from home, the dream of a dog of my own came true, an Irish Wolfhound!
In 1990 I got my kennelname and the same year the kennels first litter was born, by the breed of German Shepard.
But it was sighthounds that was closest to my heart and in 1994 my first IG moved in. In spring 2000 the kennels first IG litter was born. In the future there are more litters planned.
My goals are to breed sound and healthy dogs with a nice temperament and a good exterior.